#FreeRebecca
The past few days have not been a pleasant one for the African Innovation Ecosystem, especially the AfriLabs network as Rebecca Enonchong, our Board Chair and one of Africa's most prominent tech entrepreneurs, has been detained since Tuesday, the 10th of August, 2021 in her home country, Cameroon.
Rebecca was illegally and unlawfully arrested by Jean Claude Robert FOE, Attorney General of the Littoral Court of Appeal and has been held at the Gendarmerie Légion in Douala, Cameroon for 3 (three) nights, without any legal, written formal charges, warrant, or summons in her name. This is a blatant disregard of her fundamental rights accorded to her by the African Charter on Human and Peoples Rights to which the Republic of Cameroon is a signatory which stipulates that freedom, equality, justice, and dignity are essential objectives for the legitimate aspirations for the African people.
A timeline of injustice
According to Rebecca's lawyers, on the 10th day of August 2021, the Commander of the Littoral Gendarmerie Légion in Douala, Cameroon invited Rebecca Enonchong to his office for a courtesy visit. Upon her arrival, Rebecca Enonchong was interrogated and detained, which continued the following day, without just cause. Rebecca was informed she was being prosecuted for contempt of court, on the person of Mr Jean Claude Robert FOE, Attorney General of the Littoral Court of Appeal. She was also notified that she was to be taken into custody on the instructions of the same Mr Foe.
On the 11th day of August 2021, we were informed of the illegal detention and arrest of Rebecca Enonchong by Jean Claude Robert FOE, Attorney General, at the Gendarmerie Légion in Douala, Cameroon.
August 12, 2021, she was again taken to the Public Prosecutor's Office of Bonanjo and awaited the instructions that would be given by the Public Prosecutor but he has refused to receive Rebecca Enonchong's lawyers. The lawyers have requested clarity on their client's case since the "case file is empty".
August 13, 2021, Rebecca Enonchong is still deprived of her freedom at the pleasure of the Attorney General who is both judge and party in this case.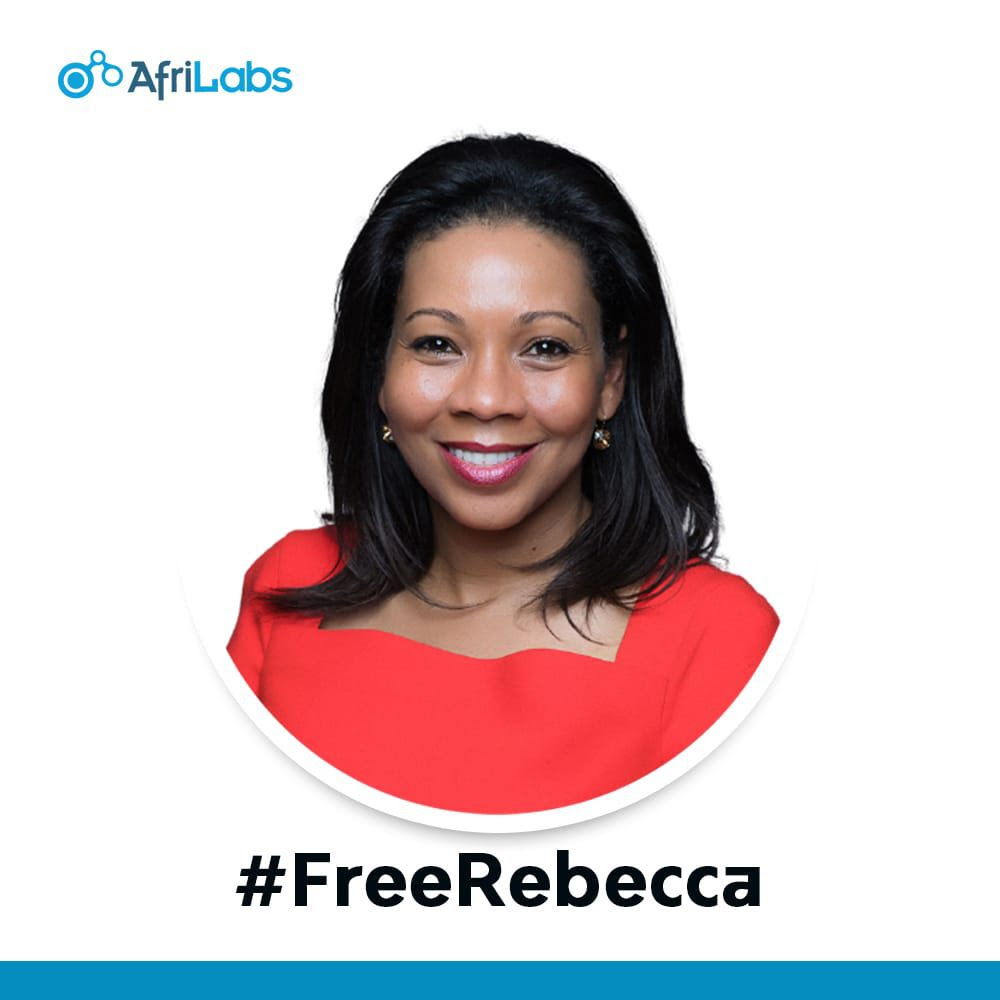 What can we do?
As a community, we will not sit back and watch one of us get robbed of her fundamental human rights. Here is what you can do to help:
Join us in this appeal against injustice by signing this petition and sharing it with your network. Use the hashtag #FreeRebecca to post about it on social media.
We are compiling a list of contact details of relevant embassies and influential organisations that can help put pressure on the Cameroonian Government for the release of Rebecca Enonchong. We have compiled what we have so far in a spreadsheet and your input will be appreciated.
Take a picture of yourself holding a placard or piece of paper with the inscription #FreeRebecca. Share the picture on social media and use the same hashtag. You can also use this image as your display picture on social media to create more